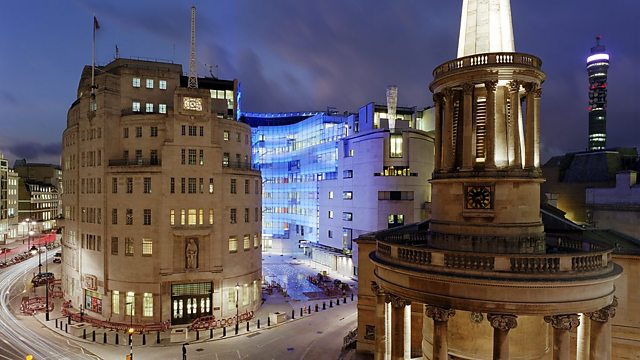 22/04/2011
Alan Johnston with insight, wit and analysis from BBC correspondents around the world. Today, Stuart Hughes on the risks to journalists working in war zones and Christine Finn on a tale of faith, art and painting.
Why war reporting will always be risky
In April 2003, in Northern Iraq, Stuart Hughes stepped on a landmine - and lost his leg below the knee. His first prosthetic leg is now being sent to serve as an exhibit in the Imperial War Museum in Manchester.
After the deaths this week of photojournalists Tim Hetherington and Chris Hondros, he reflects on the risks of reporting wars, and his own very long road to rehabilitation.
Sansepolcro and its artistic masterpiece
The small Italian town of Sansepolcro lies on the banks of the River Tiber in Tuscany. This area was the cradle of the Early Renaissance - that explosion of creativity that began the transformation of Western art and thought. Sansepolcro is rightly proud of being the birthplace of the one period's great figures: the painter Piero della Francesca.
The town is also home to one of his masterpieces. But as the Allied armies fought their way up the spine of Italy during World War Two, Sansepolcro became a battleground....and as Christine Finn has been finding out, the famous painting was very nearly lost forever.
Last on
Sat 23 Apr 2011
03:50

GMT