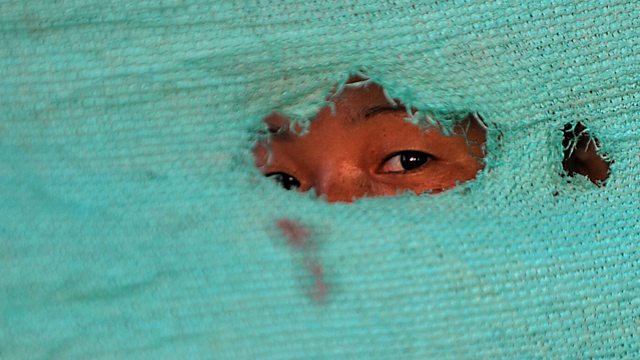 04/04/2011
MK - freed from death row in Sierra Leone
After six years on death row in Sierra Leone, a woman known simply as 'MK' is getting used to her first weeks of freedom. MK was accused of murdering the baby daughter of her husband's second wife. In March 2005 she was found guilty and sentenced to death. An appeal in 2008 was rejected on a legal technicality and MK became the country's longest serving female death row prisoner. Last month the Court of Appeal nullified the original trial and released her from prison.
Married twice in one year
Simon Hewitt and his wife Katie had two weddings in 2006. The first was in Sierra Leone where Katie had been living in a small village working as a social anthropologist. The second just six months later in Kenya, where they both continue to live and work. Simon tells Matthew that the first wedding had been completely unplanned and happened when he accompanied his wife-to-be a on a trip to the village where she had been living.
Neil Ansell
For many people the dream of living alone in the woods away from the hustle of modern life sounds very tempting. For Neil Ansell it became a reality when someone offered him the chance to rent a remote cottage in Wales. For five years in the 1990s Neil lived like a hermit, without gas or electricity, and drawing water from a well. He had no phone or car and very limited contact with the outside world. He tells Matthew what he gained from the experience.
Neil Ansell's book, Deep Country - Five Years in the Welsh Hills, is published by Penguin.
Last on