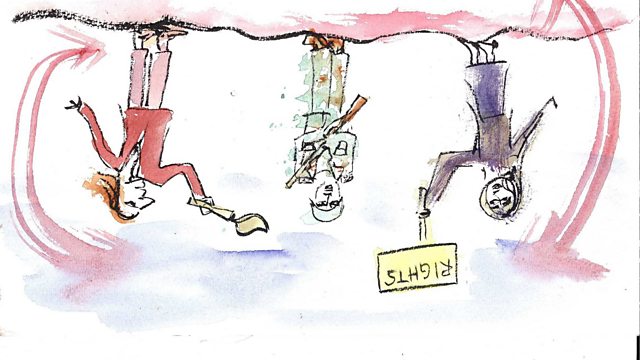 02/04/2011
As unrest continues to spring surprises in the Middle East, this week's Forum explores the idea of revolution in a broader context.
We spin the globe to draw examples from history and from across the world to try to work out if what's happening in the Middle East fits into patterns of previous revolts, or whether we really are living in times that have no precedent.
What triggers a popular uprising? Can a government use brute force to counter a revolution anymore? Or does the all pervasive power of the modern media mean that if you shed blood, there's always the risk of a backlash?
And what about the outcomes of revolutions? Do the activists ever get what they wish for?
Bridget Kendall is joined by Turkish sociologist, Deniz Kandiyoti, Iranian artist, Shirin Neshat, Egyptian economist, Tarek Osman and a scholar of Arab history, Eugene Rogan.
Illustration by Emily Kasriel: Revolutions; Women, the army and artists turning the world upside down.
Last on