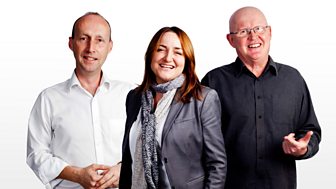 Revealing China's dirty secret of toxic land
China's struggle to reduce pollution has led to the authorities in Beijing ordering the closure of 50 factories, but will that just create another environmental headache for other regions? World Business Report analyses a Chinese government report which has been declassified and hears more about China's challenge of dealing with the fact that as much as a fifth of farmland is contaminated with toxins.

Ford Motor Company is upbeat about its business in Russia, despite Moscow's stand of with the west over Ukraine and the threat of sanctions. We hear from Mark Field, Ford's chief operating officer.

Saturday is Record Store Day in the UK. It is a day when people are encouraged to go to their local high street and buy vinyl or CDs, from a shop, rather than from an online store or download an MP3 file. Music store chains have been having a hard time and many have closed. But thousands of independent record stores manage to survive and that has led to an increase in sales of vinyl. We hear from Jason Gore, owner of Lucky Seven Records, a record shop in London.
On demand
This programme will be available shortly after broadcast