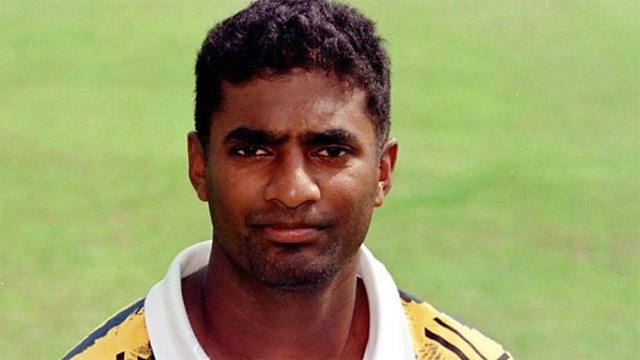 Asian Network Reports Special - My Mate Murali
My Mate Murali - Presented by Andrew Flintoff
Cricketing legend Muttiah Muralitharan is preparing to retire from international test cricket. In this Asian Network Reports Special, fellow cricketing great Andrew Flintoff reflects on the outstanding career of his former teammate and friend.
Known to millions as Murali, he's taken a record breaking 800 test wickets and been hailed as the greatest test match bowler of all time. Some say he's a freak, some say he eats cricket ball sandwiches for lunch, he's been spotted playing cricket in hotel corridors with his wife and son and he's been known to quite literally empty his purse for those in need. In this special tribute, former team mates and commentators share their personal memories of a man who eats, sleeps and breaths cricket.
From the Lancashire payers he shared his favourite crispy duck diners with to the coach who he affectionately called 'sucker' we reveal the fascinating life story of a man who's become a sporting phenomenon. How did he develop that unique spin? How did he react to the controversy it bought with it? What's it like to bat against him? How did he deal with a crisis like the Lahore bombings or the tsunami that struck his home country? And what keeps him smiling?
Freddie Flintoff presents his thoughts on these questions and many more in a programme dedicated to his mate Murali.
Producer: Nicola Humphries
Series Producer: Perminder Khatkar