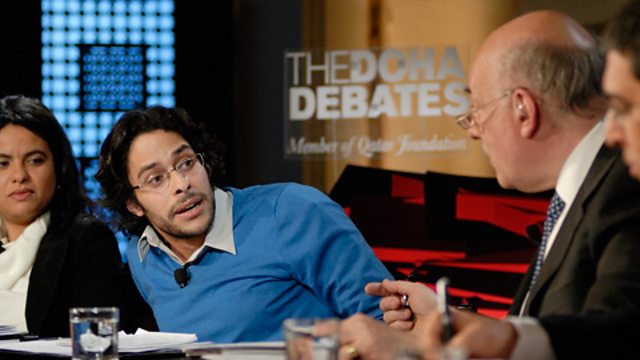 Democracy or Elections? (part one)
After 30 years of Hosni Mubarak in power, the caretaker military government in Egypt has promised elections this summer.
But opposition activists are increasingly concerned about the pace of change and want elections delayed to give the country time to prepare for a lasting democracy.
At the American University of Cairo, on Tahrir Square where only weeks ago hundreds of thousands of protestors brought down the old regime, Tim Sebastian debates important questions about revolution and democracy.
The motion is 'for the sake of democracy, Egyptian elections should be postponed'.
Speaking for the motion:
- Marwa Sharafeldin, women's rights campaigner and activist
- Shaheer George, pro-democracy activist involved in Egypt's post-Mubarak
Speaking against the motion:
- Dr Esam El-Erian, Chief Spokesman for the Muslim Brotherhood Party
- Sherif Taher, member of Al Waft, the largest liberal party in Egypt
Last on
Sat 19 Mar 2011
18:05

GMT