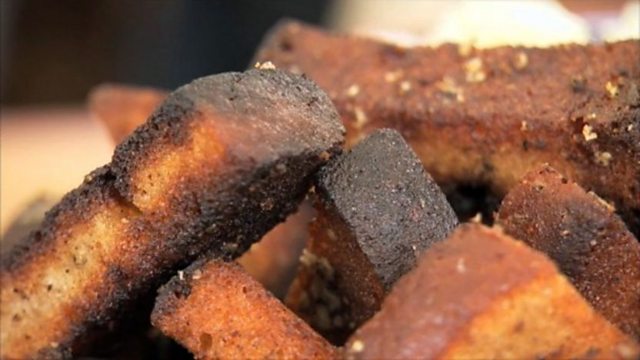 Gerard's Web Extra – Lithuanian Bread and Egg Salad
Almost every family has a different take on the recipes that constitute the perfect high tea. The Hairy Bikers are on the hunt for three mums who are keen to share their own take on high tea.
In an exclusive web extra, food historian Gerard Baker uncovers an intriguing recipe for Fried Bread with egg salad..