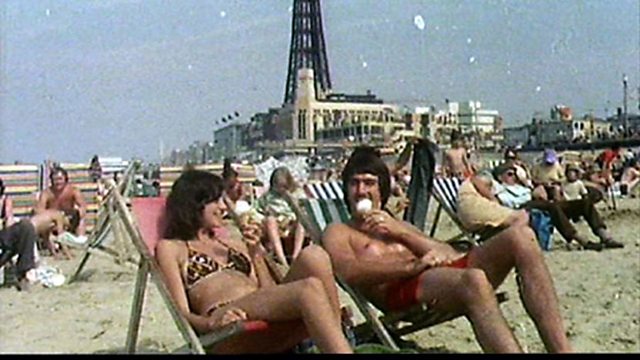 How 'I'm Backing Britain' swept the nation
In part two of the British at work, Kirsty Young speaks to Carol Monaghan about how she helped kickstart the 'I'm Backing Britain' productivity campaign which caught the public, business and government's attention in the late 1960s - endorsed in unlikely fashion with a campaign song by Bruce Forsyth.
The sixties and seventies, overall, were years of ambition and better standards of prosperity but Kirsty hears that many jobs we did were deeply dreary and productivity was falling behind our competitors. This was an era overshadowed by conflict, with the demands of workers and their unions for better wages and conditions, sending ripples of discontent through the British at work. Relations between bosses and staff went sour and a very masculine belligerence and radicalism infected both workers and bosses leading to emblematic disputes, and the labelling of Britain as "the sick man of Europe".
From 1968 till the early seventies the number of days lost to strikes more than doubled. This is the "Them and Us" era in which unions, management and government were sucked into a bitter struggle for control of the workplace.