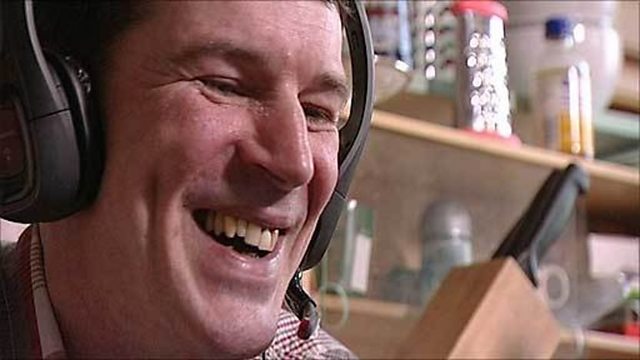 Motor neurone disease
Laurence Brewer, 43, from Bolton is believed to be the first person in the UK with motor neurone disease to bank his speech patterns so he can use his own voice when the time comes for him to use a speech synthesiser.
At present, when people with MND lose their voice they are given a choice of voices to use - a bit like a sat nav.
But Laurence is using some American software that, by recording 1,600 phrases, will allow him to sound quite similar to how he does now.
It is a laborious and tiring process but the driving force behind it is Laurence's 13-month-old son, Stan.
Laurence wants to be able to communicate with Stan in the years to come.