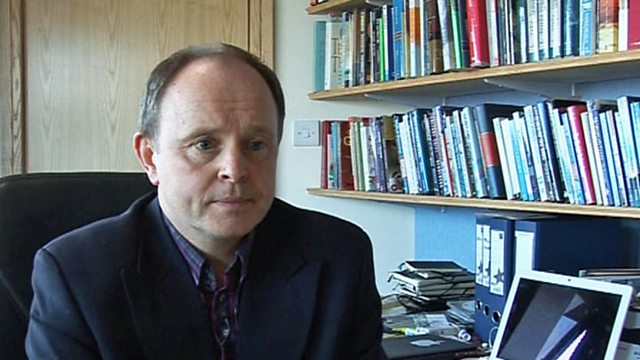 Interview with Alan Wilson, the Stewart family pastor
BBC Newsline talks to Hazel Stewart's pastor who was with her just before and after the jury found her guilty of a double murder. Both Stewart and her lover Colin Howell are now being punished for murdering their spouses in Coleraine twenty years ago.
During her trial she showed little emotion. But when verdict was announced yesterday she was visibly shaken. Pastor Alan Wilson spoke to Nicola Weir about the Stewart family's heartbreak and why he believes everyone deserves a second chance...
Duration: