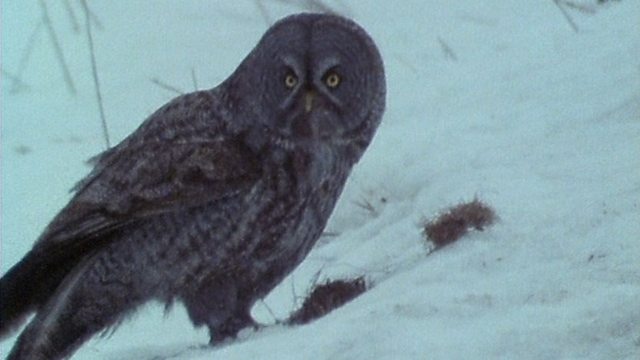 Hungry owl
The legs of a great grey owl are long and covered in warm feathers, ideal for grappling with prey in the snow. It patrols constantly .When a vole ventures out of the snow the owl dives headfirst into it and swallows it whole.
Featured in...
Watch the best clips of David Attenborough's films from the polar regions for over 30 years.

Be captivated, informed and inspired by the world's wildlife.