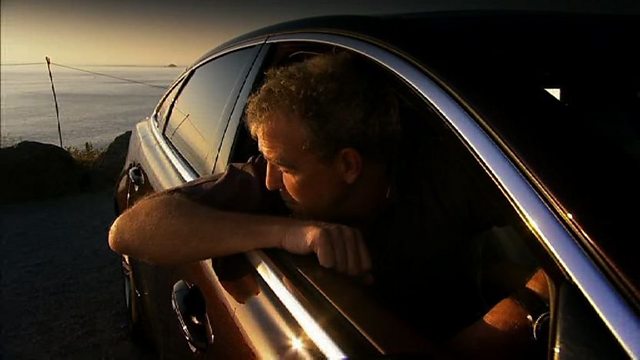 Clarkson versus the Sun
In the last show of this series Jeremy Clarkson races the new Jaguar XJ against something even bigger and more powerful - the rotation of the Earth itself.
But what will happen to Clarkson in his journey to get from Lands' End to Lowestoft before sunrise?
Watch the video to find out.