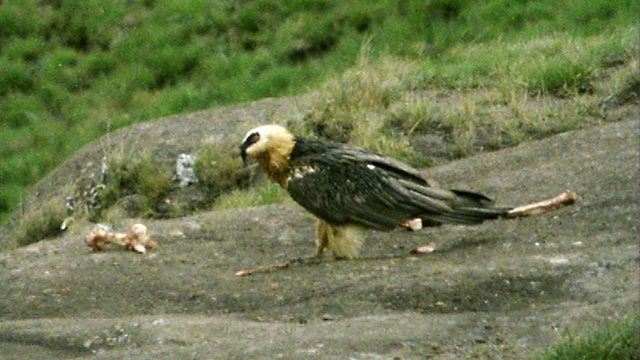 Smashing scavengers
The lammergeier vulture feeds on bones as well as marrow. It smashes them by dropping them from the air onto a rocky outcrop. But one drop may not be enough. White-collared ravens haven't quite mastered the technique.
Featured in...
Discover more about Africa's most surprising and also best-loved wildlife.

Be captivated, informed and inspired by the world's wildlife.