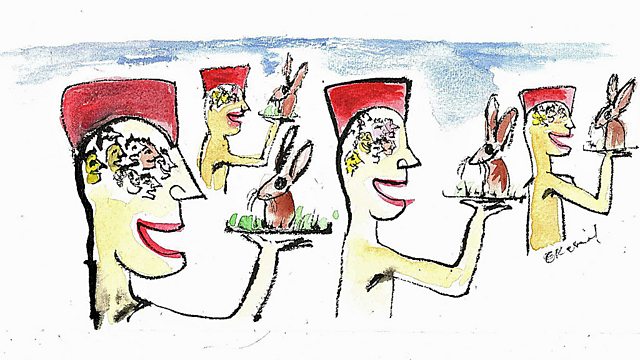 19/03/2011
Why are we able to kid ourselves into thinking two opposite things at once?
Psychologist Robert Kurzban argues that it gives us an evolutionary advantage and has to do with the way our brains are constructed, their 'modular design'.
What if our whole universe is like a single slab in a set of infinite parallel universes? Possibly all very different, possibly near identical copies?
It sounds fantastical, but theoretical physicist Professor Brian Greene says cutting edge research means it's an option we need to be open to.
Finnish-born artist Oron Catts wants us to contemplate a new world where jackets are grown from engineered leather, not made from an animal but a semi-living biotechnology hide.
Illustration by Emily Kasriel: Multiple selves competing inside our minds as we grow rabbits in parallel universes.
Last on
Mon 21 Mar 2011
01:05

GMT