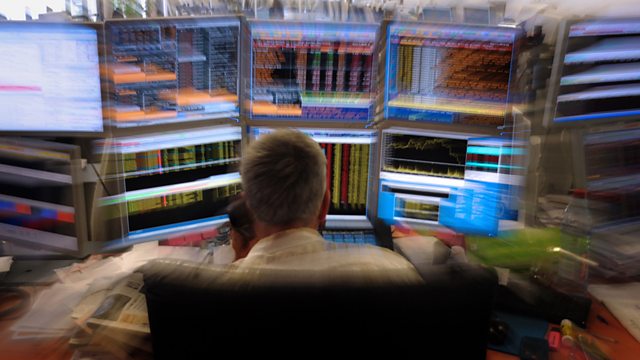 A new oil shock?
Fears are rising that a new oil shock may follow on from Japan's nuclear crisis and the unrest in Arab nations.
Lesley Curwen talks to Dr. Jeremy Leggett, executive chairman of Solar Century, and to Dr. Manouchehr Takin, analyst at the Centre For Global Energy Studies.
Dr Leggett thinks a nuclear renaissance is now unlikely, so oil prices will be forced up, but Dr Takin argues there will be plenty of oil for another twenty years; he rejects the idea of an oil shock.
Plus, European law expert Alec Burnside from Linklaters looks at whether Ireland will be able to get a more generous deal on its bail-out at next week's EU summit.
And Irish comedian and writer Colm O'Regan
muses on the joys of self-employment, including going to work in your pyjamas.
Last on
Fri 18 Mar 2011
08:32

GMT