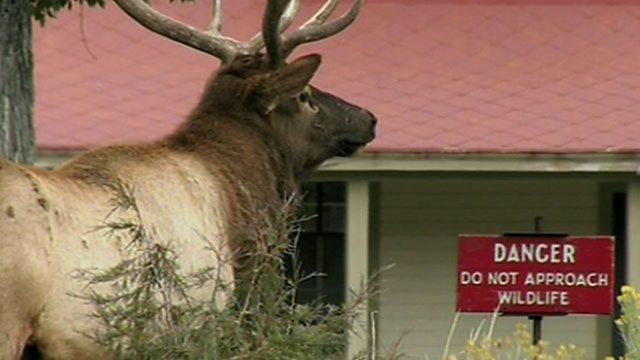 Showdown in elk town
Every summer the town of Estes, Colorado is terrorised by rutting male elk so fired up that they invade the streets and charge at tourists.
Featured in...
Be captivated, informed and inspired by the world's wildlife.

Clips from BBC programmes showcasing man's relationship with the natural environment.