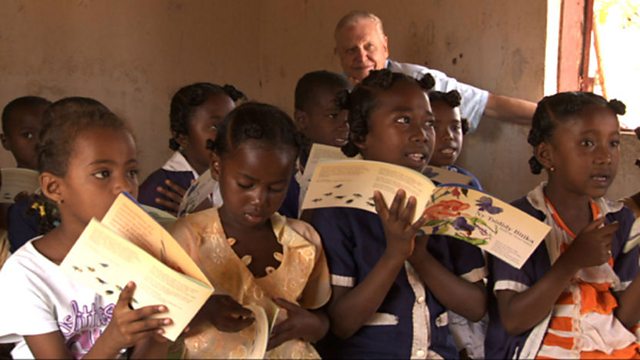 David Attenborough visits a conservation initiative with a twist
Assistant producer Emma Napper came across many different conservation projects while filming Attenborough and the Giant Egg in Madagascar.
One of the most unusual was the Ako Project founded by Alison Jolly. Alison has been writing a set of children's story books in English and Malagasy in the hope that this will encourage children all over Madagascar to learn about and care for wildlife and their forests. She hopes to distribute them to all schools in Madagascar.
Emma and the team joined David Attenborough to meet Alison as she introduced her newest book, Bitika the Mouse Lemur, to Bereboka school in the west of the Island.