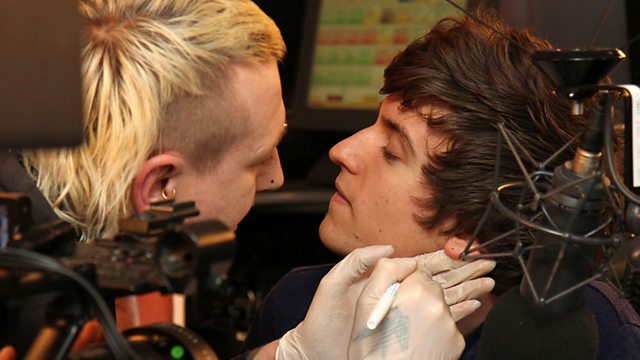 Greg James gets his ears pierced
Greg James agrees to get his ears pierced live on air to help support Scott Mills on the Red Nose Desert Trek and continue raising cash for Comic Relief!
Please note: The Scott Mills Desert Trek challenge finishes on 25/2/11. If you would like to send a text donation directly to Comic Relief, the line mentioned in the video will remain open until 23:59 on the 31st March 2011.