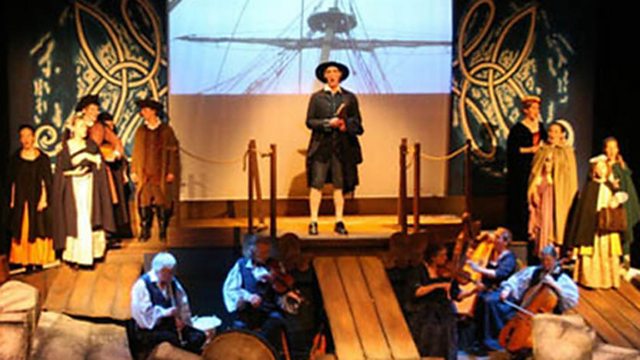 Research into 'The Grand Design' drama
Julia Lane & Fred Gosbee of musical duo, Castlebay, have created 'The Grand Design' - a drama centred around a group of Scots-Irish Presbyterians who sailed for America in 1741, but who instead were washed up on Grand Manan Island.
Julia talks about the genealogical and musical research she undertook, and the positive response they've received from the direct descendants of the settlers. (Broadcast: Sun 21 Nov 2010)
Featured in...
Ulster-Scots culture - including music, history, literature, poetry, places and speakers.