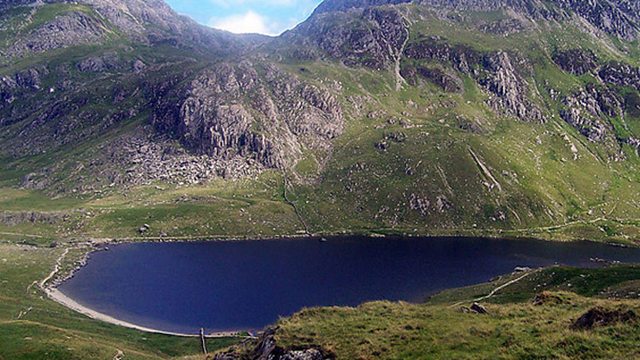 Purple Saxifrage
Iolo Williams visits Cwm Idwal with reserve manager Hywell Roberts to look at the purple saxifrage.
The purple saxifrage is one of Wales' most hardy Arctic Alpine flowers, growing in extremely cold and inhospitable mountainous regions.
It is the first Arctic Alpine plant to flower each year and is a great indication of what is to come. On Snowdon it begins flowering in mid January but is much later on Cwm Idwal's north westerly facing slopes, where it's much colder.