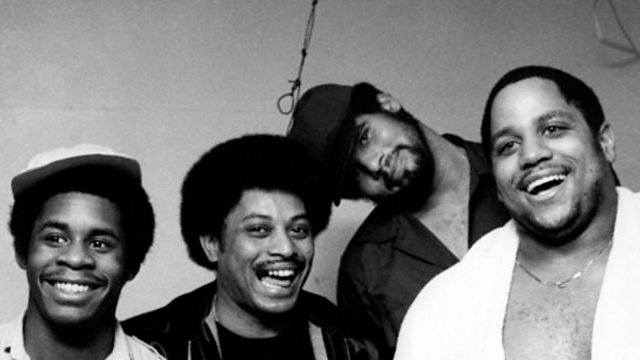 History of Hip Hop 1979 by Jaguar Skills
Hip Hop anthems from 1979 in the mix from the likes of Grandmaster Flash & the Furious 5, Kurtis Blow & the Sugarhill Gang (pictured).
Part of Jaguar Skills' hour long mash up of hip hop hits from 1979 to 2009. 538 tracks charting the entire history of hip hop, from block party to arena, mixtape to multi-platinum selling album.
Here's the tracklist for 1979
Fatback - King Tim III (Personality Jock)
Sugarhill Gang - Rapper's Delight
Xanadu & Sweet Lady - Rapper's Delight
Xanadu & Sweet Lady - Rocker's Choice
Sequence - Funk You Up
Funky 4 + 1 - Rappin' and Rockin'
The House Funky Constellation - Street Talk (Madame Rapper) Kurtis Blow - Christmas Rappin'
Grandmaster Flash & the Furious 5 - Superrappin'
Lady D - Lady D