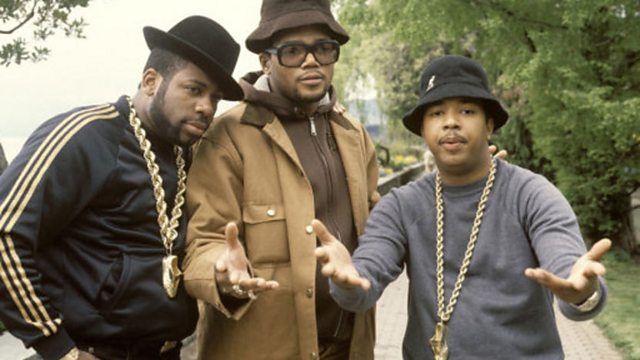 History of Hip Hop 1983 by Jaguar Skills
Hip Hop anthems from 1983 in the mix from the likes of Grandmaster Melle Mel, Jimmy Spicer & Run DMC (pictured).
Part of Jaguar Skills' hour long mash up of hip hop hits from 1979 to 2009. 538 tracks charting the entire history of hip hop, from block party to arena, mixtape to multi-platinum selling album.
Here's the tracklist for 1983
Double Dee & Steinski - Play that Beat Mr. DJ (Lesson 1: the Payoff Mix)
Run DMC - It's Like That
Double Dee & Steinski - Play that Beat Mr. DJ (Lesson 2: the James Brown Mix)
Run DMC - Sucker MC's
G.L.O.B.E. & Whiz Kid - Play That Beat Mr. DJ
West Street Mob - Breakdance Electric Boogie
G.L.O.B.E. & Whiz Kid | Jimmy Spicer - Money (Dollar Bill, Y'all)
Run DMC - Hard Times
Run DMC - Jam Master Jay
Grandmaster Melle Mel - White Lines
Treacherous Three - Action (Instrumental)
K-Rob vs. Rammelzee - Beat Bop
Pumpkin - King Of The Beat
Malcolm X featuring Keith LeBlanc - No Sell Out