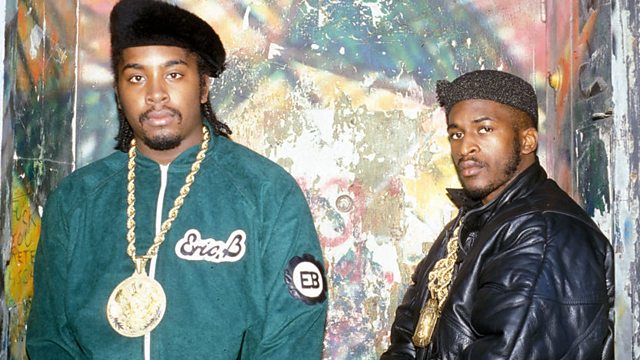 History of Hip Hop 1986 by Jaguar Skills
Hip Hop anthems from 1986 in the mix from the likes of Run DMC, DJ Jazzy Jeff & The Fresh Prince and Eric B & Rakim (pictured).
Part of Jaguar Skills' hour long mash up of hip hop hits from 1979 to 2009. 538 tracks charting the entire history of hip hop, from block party to arena, mixtape to multi-platinum selling album.
Here's the tracklist for 1986
Run DMC - My Adidas
Ice T - 6 In The Morning
Just-Ice - Cold Gettin' Dumb
Biz Markie - Make The Music With Your Mouth
Biz Kool Moe Dee - Go See the Doctor
Eric B & Rakim - My Melody
MC Shan - The Bridge
Boogie Down Productions - South Bronx
Eric B & Rakim - Eric B. is President
Beastie Boys - Hold It, Now Hit It
Doug E. Fresh & the Get Fresh Crew - Play This Only at Night
The Real Roxanne feat Hitman Howie Tee - Bang Zoom (Let's Go-Go)
Ultramagnetic MCs - Ego Trippin'
Run DMC - Peter Piper
DJ Jazzy Jeff & the Fresh Prince - Girls Ain't Nothing But Trouble
Joeski Love - Pee-Wee's Dance