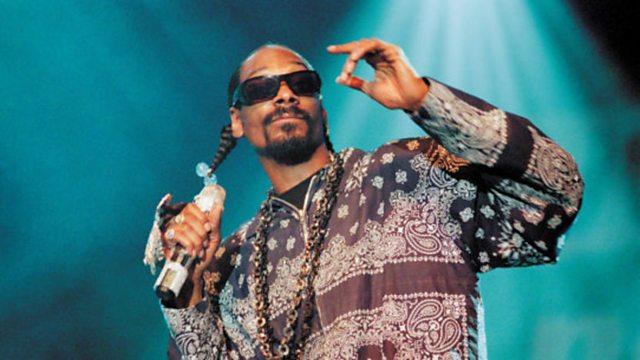 History of Hip Hop 1994 by Jaguar Skills
Hip Hop anthems from 1994 in the mix from the likes of Warren G, Wu Tang Clan & Snoop Dogg (pictured).
Part of Jaguar Skills' hour long mash up of hip hop hits from 1979 to 2009. 538 tracks charting the entire history of hip hop, from block party to arena, mixtape to multi-platinum selling album.
Here's the tracklist for 1994
The Notorious B.I.G. - Unbelievable
Fugees - Nappy Heads (Remix)
Group Home - Supa Star
Warren G feat Nate Dogg - Regulate
The Lady of Rage feat Snoop Doggy Dogg - Afro Puffs
Snoop Doggy Dogg - Murder Was the Case
Snoop Doggy Dogg - Gin & Juice
The Notorious B.I.G. - Juicy
Smif-n-Wessun - Bucktown
Channel Live feat KRS-One - Mad Izm
Craig Mack - Flava in Your Ear
Black Moon - How Many MCs
Black Moon - Buck 'em Down (Remix)
Gang Starr - Mass Appeal
Crooklyn Dodgers - Crooklyn
Nas - World Is Yours
Wu-Tang Clan - Cream
Wu-Tang - Can It Be All So Simple
OC - Time's Up
Redman - Rockafella (Remix)
Nas - It Ain't Hard To Tell