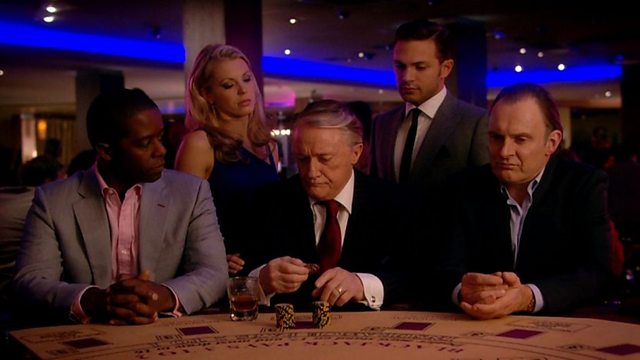 Albert loses more than just a card game
The team have had a very successful day. They've retrieved the diamonds, got the mafia off their backs and made a huge wad of cash. What better way to celebrate than a game of cards!
As the game continues we see Kathleen in her hotel room, desperately hoping her father, Albert, will turn up to say goodbye. But Albert's mind is on one thing only - beating Yusef again! It's only when Albert triumphs that he realises he should be somewhere else and dashes out of the bar.
As Albert rushes across town, we see Kathleen leave. Albert's too late. Distraught, he wanders the streets and ends up in a casino. Thankfully the Hustle 'family' arrive to comfort their friend.