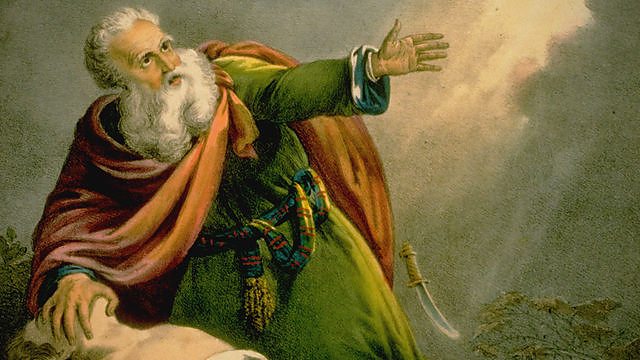 Abraham
Mark Tully considers Abraham's legacy for Judaism, Islam and Christianity with the help of composer, Steve Reich and video artist, Beryl Korot.
Using excerpts from their composition, The Cave, Reich and Korot explore what Abraham means to modern day Israelis, Palestinians and Americans, and search for some kind of meaning that can cross political and religious divisions.
Choosing readings and music from the three traditions Mark Tully explores what is common to their tellings of the Abraham story and what is unique.
He asks whether there can be any relevance in the story for us, in our everyday lives and whether the trust and unquestioning faith that Abraham shows is always a good thing.
And finally, he considers whether Abraham really can unite people of different faiths, or, in the end, only stand as a symbol of difference.
Last on
Sun 13 Mar 2011
05:32

GMT