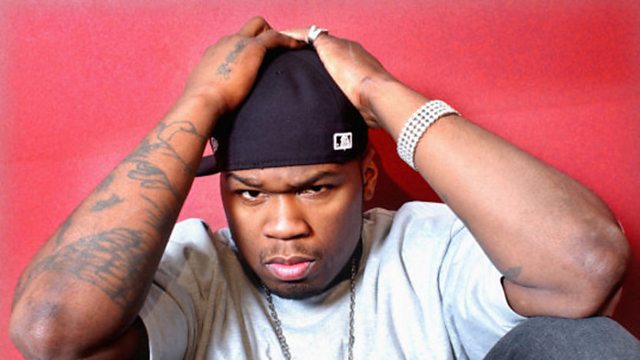 History of Hip Hop 2003 by Jaguar Skills
Hip Hop anthems from 2003 in the mix from the likes of Mark Ronson, Jay-Z & 50 Cent (pictured).
Part of Jaguar Skills' hour long mash up of hip hop hits from 1979 to 2009. 538 tracks charting the entire history of hip hop, from block party to arena, mixtape to multi-platinum selling album.
Here's the tracklist for 2003
The Diplomats - Dipset Anthem
50 Cent feat Snoop Doggy Dogg - PIMP
50 Cent - 21 Questions
50 Cent - Many Men
Lil Kim feat 50 Cent - Magic Stick
50 Cent - In Da Club
Mark Ronson feat Ghostface Killah and Nate Dogg - Ooh Wee
Jay-Z feat Pharrell - Change Clothes
Pharrell - Frontin'
Snoop Doggy Dogg feat Pharrell and Uncle Charlie - Beautiful
Kardinal Offishall - Belly Dancer
Missy Elliot - Pass That Dutch
Ludacris - Stand Up
The Neptunes feat Busta Rhymes - Light Your Ass On Fire
Beyonce feat Jay-Z - Crazy In Love
G Unit - Stunt 101
Jay-Z - Excuse Me Miss Again
Nas - Flyest Angels
Birdman feat Lil Wayne - What Happened To That Boy
Joe Budden - Pump It Up
Lil Jon And Da Eastside Boyz - Get Low Bone
T Crusher feat Killer Mike - Never Scared