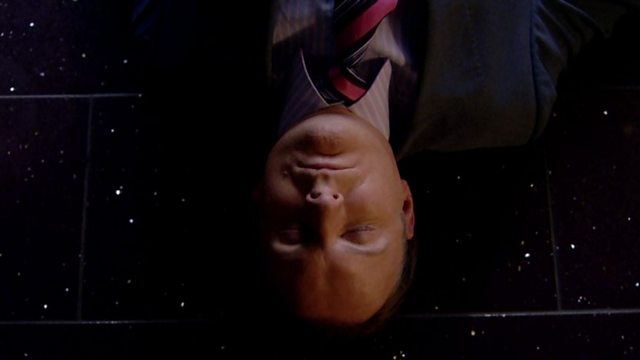 Coleman Meets Karl Schultz
The con is well and truly on as Coleman comes face-to-face with billionaire Karl Schultz, aka Albert Stroller. Coleman is more than a little nervous as he listens to the chilling Schultz negotiate a deal to buy a football club. Little does Coleman know that the football club is completely made up and he's about to lose a fortune.
With the deal done, Ash and Albert make to leave the restaurant. Ash is delighted with how it went and is certain Coleman is going to get what he deserves. But it appears Ash has spoken too soon as he walks straight into a glass door and is knocked unconscious.