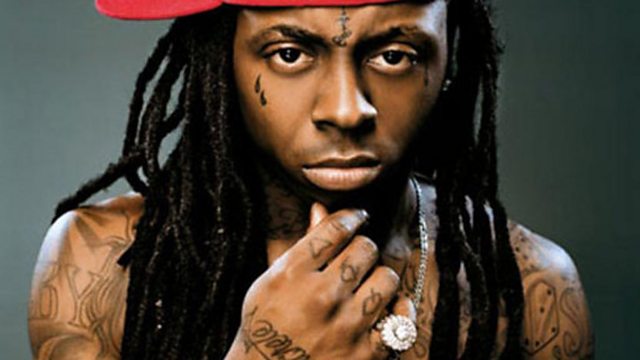 History of Hip Hop 2008 by Jaguar Skills
Hip Hop anthems from 2008 in the mix from the likes of M.I.A., Lupe Fiasco & Lil Wayne (pictured). Oh OK and a little bit of 2009 as well.
Part of Jaguar Skills' hour long mash up of hip hop hits from 1979 to 2009. 538 tracks charting the entire history of hip hop, from block party to arena, mixtape to multi-platinum selling album.
Here's the tracklist for 2008
Lil Wayne - A Milli
M.I.A. - Paper Planes
T.I. feat Kanye West, Jay-Z and Lil Wayne - Swagger Like Us
Jay-Z - Brooklyn Go Hard
Lil Wayne - Mrs Officer
Jay-Z - Jockin' Jay-Z (Dope Boy Fresh)
50 Cent - Get Up
Kanye West - Love Lockdown
DJ Khaled - Out Here Grindin'
Eminem feat 50 Cent and Dr Dre - Crack A Bottle
Common feat Pharrell - Announcement
Lupe Fiasco feat Matthew Santos - Superstar
Lil Wayne - Lollipop
Jim Jones feat Ron Browz - Pop Champagne
T.I. - Whatever You Like
Rick Ross - The Boss
50 Cent - What Tia Told Me
Jay-Z - My President Is Black (DC Mix)
Jaguar Skills Outro