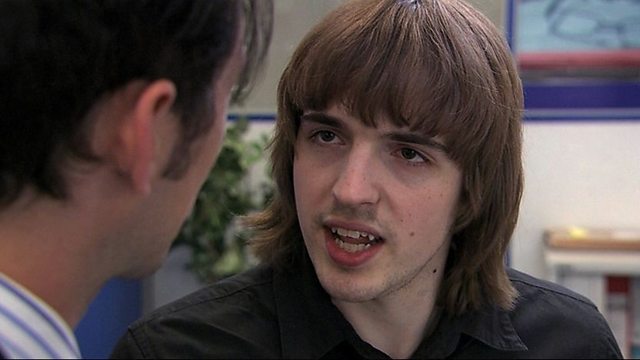 Everyone Wants a Piece of Kenny!
Kenny's promised to deliver some flyers he's designed for a local band to the singer, Becky, a girl he recently had a fling with. He's done a load of colour photocopies on the work machine and on Tania's management code. Unfortunately evil Charlie found out and is forcing Kenny to do some extra work for him otherwise he'll tell Tania about Becky and the copying.
Kenny's just been away with the band for a week, but hasn't told Tania that Becky was there. Now Tania is looking forward to a romantic lunch, Asif is expecting him to go and play a zombie game at the arcade and Becky needs the flyers. Poor Kenny.
Credits
| Role | Contributor |
| --- | --- |
| Charlie | Steve John Shepherd |
| Asif | Abdullah Afzal |
| Darrel | Chris Hannon |
| Kenny | Christian Foster |
| Shelley | Rachel Rae |
| Tania | Jessica Hall |
| Gloria | Sian Reeves |
| Becky | Jessica Knappett |
| Auditor | Liz Hume-Dawson |
| Director | Matt Holt |
| Producer | Matt Tiller |
| Writer | David Isaac |