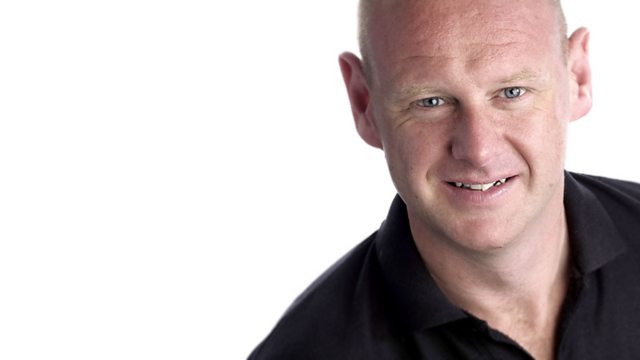 The 75th anniversary of the Spitfire
Neil's Sunday evening programme is a mix of reviews and previews from the world of arts and culture, mixed with a selection of music that will leave you wanting more.
A Spitfire flew over Southampton in celebration of the 75th anniversary of the first test flight of the world famous aircraft in the city. Neil chats with the pilot, Carolyn Grace as well as those watching the display.
In the 1930s, Bill Bull was one of those who assembled the plane in the city. To mark the anniversary BBC Radio Solent made it possible for him to meet Carolyn Grace, Neil speaks to Bill as he sits in the cockpit of the world famous warplane.
Five million singles and 1 million albums sold on iTunes in 6 weeks confirm that the appetite for Beatles music is as huge as ever. Ahead of the Bootleg Beatles 2011 tour, they talk about the relevance of the fab four's music today.
For millions of people, he is the comedian who speaks his mind. After shooting to fame on New Faces in the 1970, Jim Davidson became a regular fixture on our screens and toured the country as a stand up comic.
Now, Jim has written his own play, he tells Neil why he chose to bring the production to Southampton's Mayflower theatre.
And in the Sunday poetry series, Chris Carnegy looks to the skies.
In the DVD review, Lena Samuels watches Paris Je T'aime, starring Miranda Richardson, Bob Hoskins and Willem Dafoe, Hampshire county bowler Steve Whitehead keeps us up to date with the week's bowls club news and this week's A-Z playlist theme is 'musical instruments'.
For those on the roads across the south of England, there is travel news as it happens. And a smile is promised as the weekend draws to a close.
BBC Radio Solent offers a choice of listening on a Sunday evening, with Neil on 96.1 and 103.8FM and on the BBC iPlayer, and The Paul Miller Soul Show on digital radio and the BBC iPlayer.
Last on