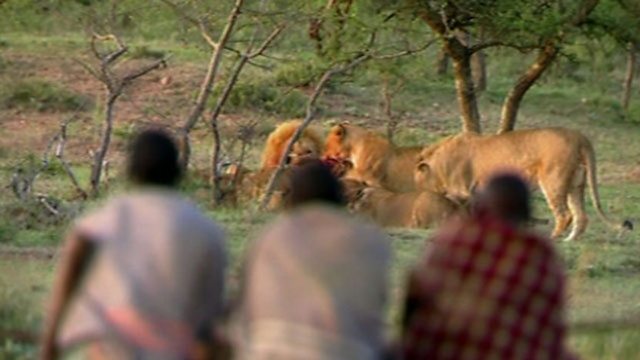 Three men and 15 lions
The ultimate face off. Three Dorobo hunters in Kenya bravely attempt to scare off a pride of hungry lions from their freshly caught kill and successfully steal dinner from under their noses.
Featured in...
Clips from BBC programmes showcasing man's relationship with the natural environment.