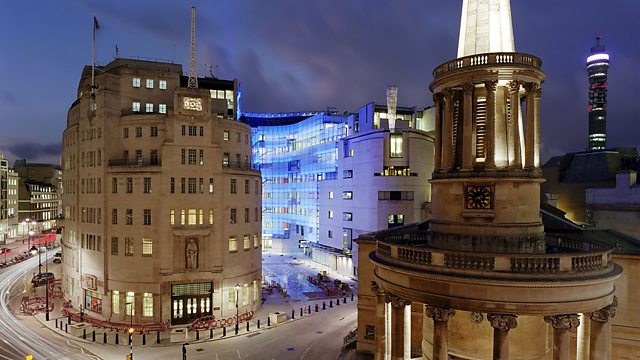 03/03/2011
Jeremy Bowen in Libya
Talking politics and revolution with Colonel Gaddafi in a restaurant overlooking Tripoli harbour and wondering, in Shanghai, if an Arab-style political spring is likely to blossom in China.
There's a growing sense that the Libyan revolt has stalled, and may even be rolled back. Much of the country is in the hands of the opposition, but Colonel Gaddafi remains quite firmly in control of the capital. He seems determined to hold on, and has now launched a counter-attack in the country's rebellious east. Jeremy Bowen has been to meet the Colonel, and he has this assessment of his mood.
Chris Hogg in China
And as the world watches events in North Africa, the recurring question is how far might this revolutionary spirit spread? Where next might the angry masses rattle the palace gates? Other Arab regimes are clearly vulnerable. But is it possible that authoritarian governments far beyond the Middle East might need to worry? Well, as Chris Hogg has been finding out, Chinese officials have been making sure that there's no Arab-style awakening on the streets of Shanghai.
Steve Evans in Germany
Until just a few days ago, the German Defence Minister seemed to have the world at his feet. This aristocratic figure was enjoying a highly successful and promising political career. But he had tried to be even more than that. He had used the title "doctor". But it turned out that he had simply copied much of his academic PhD thesis. The scandal has forced the Minister into a shameful resignation. In Berlin, Steve Evans has been reflecting on this spectacular fall from grace.
Michael Kaye in Ethiopia
Ethiopia is an exceptional African state. Apart from just a few years under the Italians, it was never subjected to colonial rule. And it has ancient links with the Holy Land that have given rise to many centuries of unbroken religious tradition. Our correspondent Michael Kaye has been exploring this aspect of Ethiopia's past - and he's also been hearing about some of the darker episodes of the modern era.
Jane Beresford on what not to wear abroad
One of the obvious delights of life as a correspondent is the chance to encounter very different cultures from your own. A large part of the job is the business of trying to figure out their rhythms, codes and customs. But no matter how hard you watch and listen, it's easy to strike the wrong note. And as Jane Beresford knows, that's especially true when it comes to the question of what to wear.
Last on