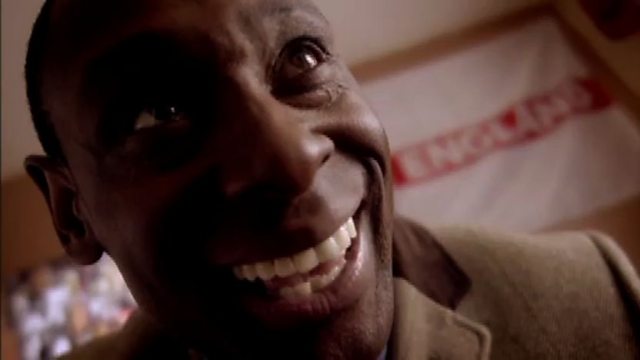 The Next Mark - Sports Agent Don Coleman
Ash introduces the gang to scumbag Sports Agent Don Coleman. As he gives us the background, we see Coleman at work. First he runs over a rival agent and then he cons a rather simple mum into letting him sign her son to a small time football club. It's only now we learn this club is Railton FC, Ash's team, and Coleman is the one who caused it to go under.
Mickey listens with interest - it's about time someone taught Coleman a lesson and who better than the Hustle team.

Credits
| Role | Contributor |
| --- | --- |
| Mickey Stone | Adrian Lester |
| Albert Stroller | Robert Vaughn |
| Ash Morgan | Robert Glenister |
| Emma Kennedy | Kelly Adams |
| Sean Kennedy | Matt Di Angelo |
| Don Coleman | David Harewood |
| Pete Wilson | Dimitri Leonidas |
| Mrs Price | Gemma Arrowsmith |
| Asda Price | Scott McNess |
| Director | Colin Teague |
| Producer | Jane Hudson |
| Writer | Chris Lang |