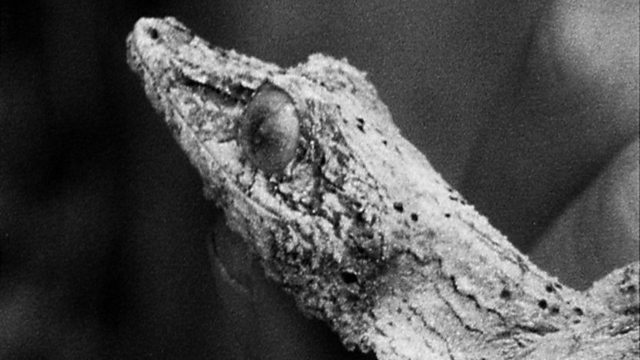 Hard to see
David Attenborough finds a leaf-tailed gecko, camouflaged against a tree-trunk. It is so well disguised, it is very hard to see. This little creature terrifies most Madagascans since they believe it to have a powerful evil spirit. If you touch one they say you must cut that part of your body to cleanse the evil with your blood. Its camouflage works because of flaps and growths that prevent it casting any shadows.
This clip was first broadcast in 1961.
Credits
| Role | Contributor |
| --- | --- |
| Presenter | David Attenborough |
| Camera Operator | Geoffrey Mulligan |
| Producer | David Attenborough |
Featured in...
Be captivated, informed and inspired by the world's wildlife.

Watch 60 years of David Attenborough filming wildlife in Madagascar.