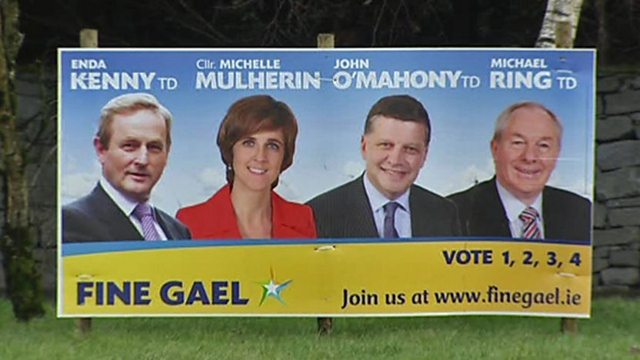 Irish Election: Opinion polls back Fine Gael
The opinion polls are backing Fine Gael, the centre right party, to lead the next Government in the forthcoming Irish Election. That means Enda Kenny could become the first Fine Gael Taoiseach since 1997.
In his home county the party is also hoping to make history - by winning four out of five seats. What are the chances? Our political correspondent Martina Purdy has been to County Mayo to find out.