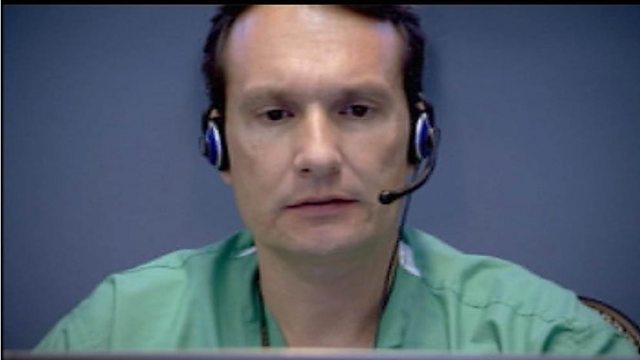 Advanced Telemedicine treatment, Miami
Ground-breaking new technology is being tested at Jackson Memorial Hospital, Miami, to increase the speed at which expert advice can be brought to medics dealing with time-critical injuries from car crashes.
It's hoped robotic technology like this heralds a remarkable new approach to trauma medicine.
But today, there's a surprise in store...