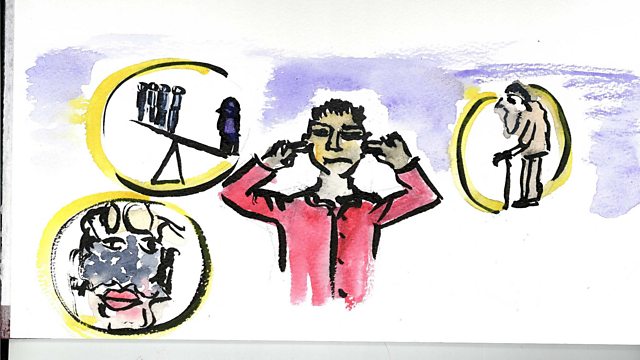 19/02/2011
How our bodies stop protecting us from ageing once we've past the point of reproduction, images of cancerous tumours, and the growing global inequality.
Cell biologist and octogenarian Lewis Wolpert asks what more we should be doing to embrace a world which will increasingly be populated by the old, the very old, and then the very, very old. His research into ageing shows that our bodies are not pre-programmed to age, but they do almost nothing to slow the process.
The vital and perhaps shocking work of artist Wangechi Mutu. Her portraits of fantastical women, include anatomical drawings of cancerous tumours that transform the terrible into the beautiful.
And World Bank Economist Branko Milanovic, says there's been a huge shift in global inequality over the last 50 years, and the gaps are getting bigger every day. He argues that today, your life chances depend far more on where you are born in the world, than on how rich your family are.
llustration by Emily Kasriel: Things we would rather ignore, global inequality, our ageing and cancer.
Last on
Mon 21 Feb 2011
01:05

GMT