Sir David Attenborough - The Early Years

More about this programme

First transmitted in 1956, the Zoo Quest team sail to Komodo island, the home of a giant lizard known as the Komodo dragon. The first and last known sighting of these animals by a European was in 1912. Once on shore however, David Attenborough soon comes face to face with the prehistoric-looking creatures. A villager had recently been killed by one, and it is plain to see why they are a danger to man. Attenborough also discovers that all is not safe on board the boat.

About BBC Four Collection programmes

Programmes are selected, in part, for their historical context and reflect the broadcast standards and attitudes of their time, which may not accord to some current BBC editorial guidelines. We aim to select programmes which can be shown in their entirety but in some cases edits are required.

Credits
Presenter

David Attenborough
Camera Operator

Charles Lagus
Director

Nancy Thomas
Broadcasts
Fri 9 Nov 1956 20:15 BBC Television Service
Featured in...
A collection of programmes showcasing the early work of Sir David Attenborough.
Something in the post from Sir David Attenborough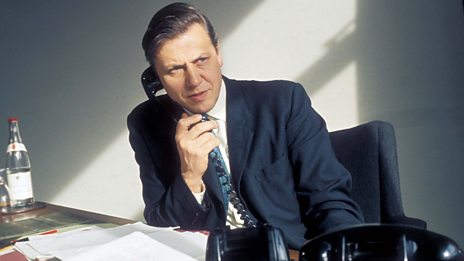 "Never before has the delivery of a letter caused such a stir."