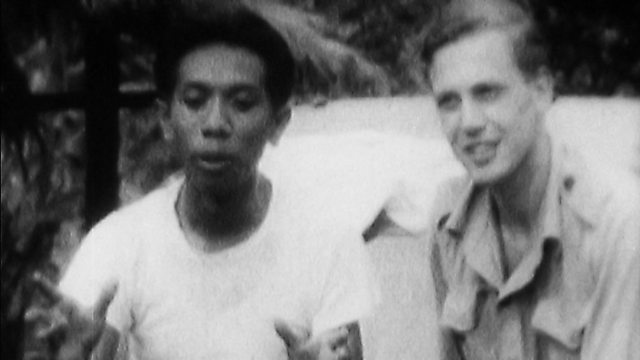 First transmitted in 1956, David Attenborough and his cameraman Charles Lagus explore the island of Java in their quest for the largest lizard in the world.
They see gibbons having a leisurely breakfast in the treetops, stop off at the 8th century Buddhist temple Borobudur and take a glimpse into Bromo, a sulphur-spewing volcano.
Attenborough also captures a fully grown python to bring back to London Zoo. This creature later makes a wriggly appearance as a guest in the studio.
Sir David Attenborough - The Early Years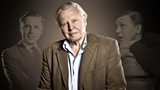 More about this programme
In the 2012 BBC series Attenborough: 60 Years in the Wild, Sir David Attenborough returns to Selingan Island, now the site of a turtle conservation park. Recalling the moment he ate turtle eggs when he was first on the island in 1956, he explains: "Looking back it all seems rather shocking, and I hadn't got a clue how to cook them. We had cheerfully added as much salt as if we were dealing with chicken's eggs.  The result, though no doubt very nourishing, wasn't, I'm afraid, particularly delicious. Turtle eggs may not have been to my taste but the local people loved them, and they were an important source not only of nutriment but income.  The trouble was that the human population was growing so fast that the turtle eggs were being collected in huge numbers and turtles worldwide were in decline. In the decades that followed the Malaysian government stepped in to save their turtles. Harvesting the eggs was banned and a hatchery established on Selingan Island which people visit to see what's going on."
About BBC Four Collection programmes
Programmes are selected, in part, for their historical context and reflect the broadcast standards and attitudes of their time, which may not accord to some current BBC editorial guidelines. We aim to select programmes which can be shown in their entirety but in some cases edits are required.

Credits
| Role | Contributor |
| --- | --- |
| Presenter | David Attenborough |
| Camera Operator | Charles Lagus |
| Director | Nancy Thomas |
| Participant | Reginald Lanworn |
Featured in...
A collection of programmes showcasing the early work of Sir David Attenborough.
Something in the post from Sir David: 'Never before has the delivery of a letter caused such a stir'