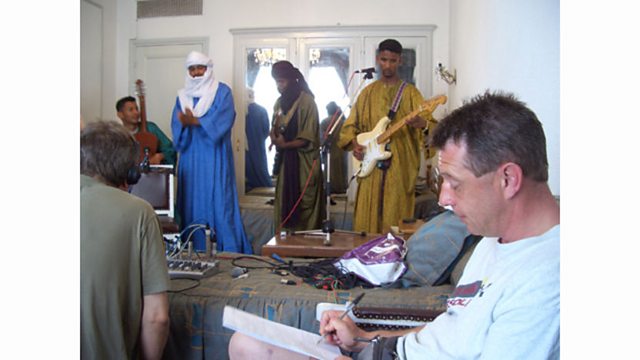 Algeria: Tin Hinan - Tina Hagheen (Keep the Tradition)
Keep the Tradition written and performed by Tin Hinan. Recorded in Algier on 18th May 2006.
This group of Young Touregs don't appear in the Music Planet chapter, but we recorded them for Andy's programme back in 2006 and this is desert music by desert people.