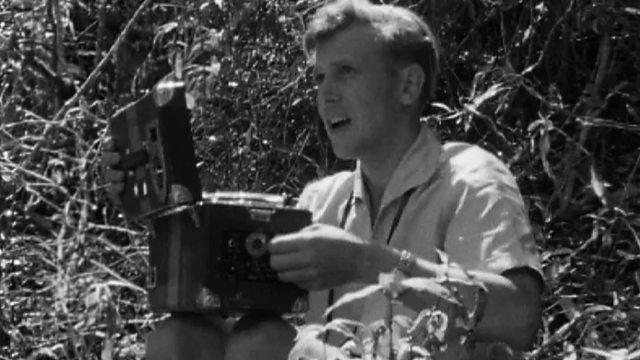 First transmitted in 1961, David Attenborough comes to the end of his expedition having travelled thousands of miles throughout the island of Madagascar.
The principle objective of the expedition is to film and observe the rarest animals of the island and the search continues in the depths of the Madagascan forest.
Geckoes, millipedes and paradise flycatchers are among the animals encountered as Attenborough searches for one of the most legendary animals of Madagascar, the indri. Indris are the largest of all the lemurs and are the creature some believe to be the origin of the "dog-headed man" legend, as recounted by Marco Polo.
Extremely shy animals, only Attenborough's recordings of their weird, deafening wails can entice a family out of hiding, so providing a unique glimpse of these previously unseen primates.
Last on
More episodes
Next
You are at the last episode
Something in the post from Sir David: 'Never before has the delivery of a letter caused such a stir'