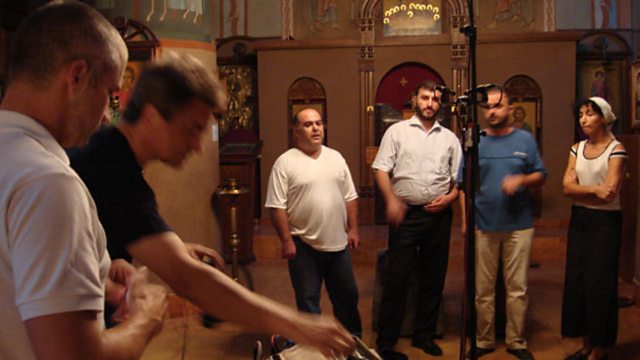 Georgia : Polyphonic Chanting in St. Panteleimon Church
Lucy Duran and Rob Parsons attend a funeral at St. Panteleimon Church in Tbilisi, known to have the best choir in Tbilisi, and listen to its exquisite Georgian polyphonic chanting.
St. Panteleimon Chanters — Tsmindao Ghmerto (Holy Lord)
St. Panteleimon Chanters — Upalo Shegvitsqale (Lord Have Mercy)
Featured in...
This collection features our choice of musical highlights from across the globe.