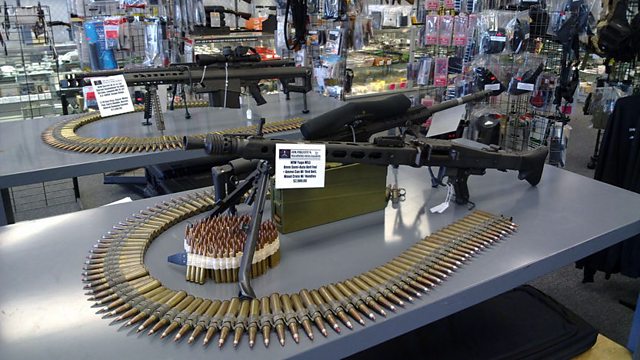 Why are Americans obsessed with owning firearms?
To most people in the UK the question of gun control is not an issue for debate. In the United States however it is an issue that polarises those for and against gun control. It is a right enshrined in the constitution. In light of the terrible tragedy in Tuscon which left six people dead and 14 others wounded, why do a vast majority of Americans want to keep their guns?
Saul Cornell is a Professor of History at Fordham University and author of A Well-Regulated Militia - The Founding Fathers and the Origins of Gun Control in America. He talks to Rhod Sharp about the issue and how the Second Amendment is in his opinion constantly misinterpreted.