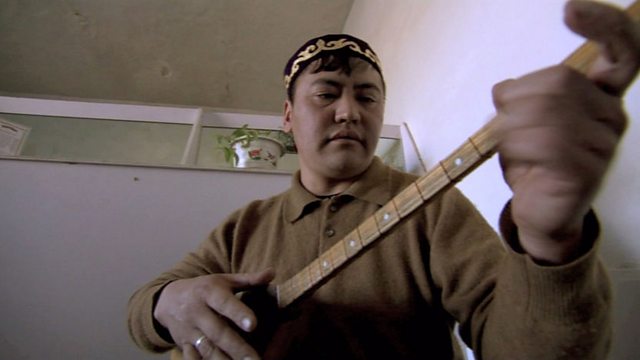 Kazakh Music
Aigan Badel is a well known Kazakh musician, internationally famous for his dombra playing. The dombra is a long-necked fretted two-stringed lute thought to be several thousand years old. This slender cedar wood instrument is associated with Kazakhs' nomadic heritage, and is an essential part of their tradition of oral history. Much of Aigan's music is directly inspired by the eagle hunters of Bayan-Olgii, their nomadic heritage and by the landscape of the Altai Mountains themselves. The footage of the eagle hunters was shot on location during our filming for the Mountains programme for Human Planet.
Featured in...
Watch a selection of exclusive clips from the Human Planet series.

Clips from BBC programmes showcasing man's relationship with the natural environment.