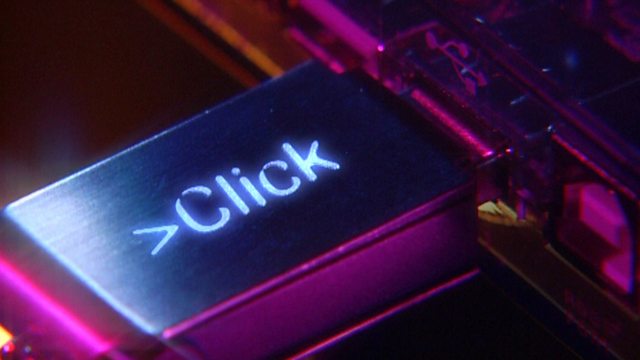 11/01/2011
One of the world's biggest annual technology showcases, the Consumer Electronics Show - or CES - has just finished in Las Vegas. Our sister programme, the BBC's TV technology show Click was there, and presenter Spencer Kelly told Gareth Mitchell what his highlights of the show were.
Could virtual training really replace face-to-face human interaction in career development? There are all kinds of schemes to perfect simulated training environments for the workplace - get a computer programme to create a virtual mentor to help employees with scenarios like conducting job interviews, and you save money on expensive human trainers - particularly significant for the voluntary sector. A nice idea in theory, especially in these financially precarious times, but are machines really good enough at chiming with human behaviour to be effective as trainers? A team of researchers from across Europe is trying to crack that through an initiative called ImREAL. Dr. Vania Dimitrova from the University of Leeds School of Computing tells us more about the project.
How does the World Health Organisation know when there's a major flu outbreak somewhere in the world or a new disease has emerged? Not from a hospital doctor ringing them up but, most likely, from a robotic system called GPHIN, the Global Public Health Intelligence Network, which scours internet news sites around the world for signs of a medical emergency. It takes the WHO around seven days to verify GPHIN's health alerts and tell the public. But if you're about to travel and want to know what's happening at your destination faster than that, why not check out one of the other software-based disease alert systems? Tracey Logan has been finding out about them.
But how reliable are these systems? The WHO will verify cases before adding them to their surveillance systems, so you can be almost certain their case figures are correct. Professor David Spiegelhalter from the Statistical Laboratory in the Centre for Mathematical Sciences at Cambridge University explains.
Last on
Wed 12 Jan 2011
01:32

GMT