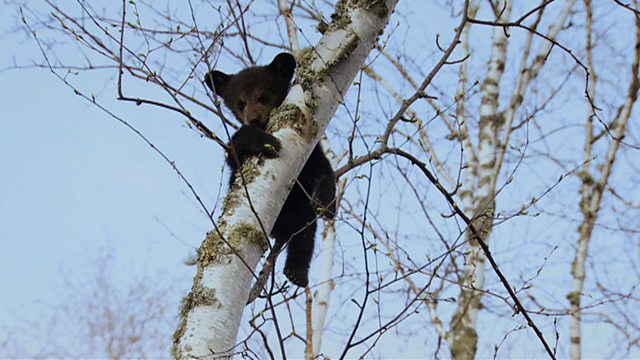 Toy teddy bear
Tiny cub Hope dangles from a tree like a teddy bear. After just a couple of months out of the den black bear cubs must learn to climb trees in order to escape danger. Here, Hope is still with her mother Lily, but cubs born to first time mothers are more than often abandoned and don't get enough food to survive hibernation.
Featured in...
Favourite video clips of the some of the worlds cutest animal babies.

Be captivated, informed and inspired by the world's wildlife.