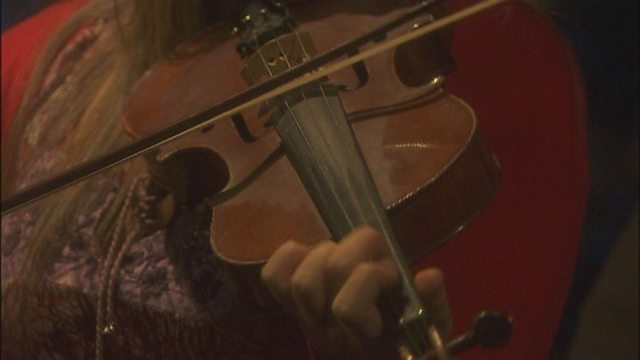 Programme 9
Cuireann Karen Kirby agus Lynette Fay eagrán na seachtaine seo de Blas Ceoil i láthair ag Loiste Beag i gCondae Fhear Manach. Cluinfear ceol i gcuideachta le Pat McManus, Sean Magee agus Fiach.
Karen Kirby and Lynette Fay introduce this edition from Lusty Beg Island in Co. Fermanagh.
Featured musicians include Pat McManus, Sean Magee and Fiach.
Duration: