Underwater fliers
Duration: 01:36
Bridging the barrier between air and water is difficult for most animals, but for auks it is not a problem. First of all, when they dive they close a third eyelid, but it is transparent and actually allows them to see more clearly underwater. It's rather like wearing a contact lens. Once underwater, it's just a matter of flying. They don't use their legs at all, but because water is so much denser than air they have to put a lot of effort into flying and build up very big pectoral muscles. The penalty of that is that they are very heavy and actually quite clumsy fliers in air. They look more at home underwater where they pursue fish and sand eels, or escape if threatened from above. It's almost like they are becoming penguins, which are, of course, totally flightless.
Available since: Mon 13 Dec 2010
Credits
Presenter

Martha Holmes
Camera Operator

Andrew Mcclenaghan
Camera Operator

Michael Pits
Camera Operator

Michael Pitts
Camera Operator

Peter Scoones
Camera Operator

Simon Graham
Camera Operator

Rob Brownhill
Sound Recordist

Peter Hicks
Sound Recordist

Mike Burgess
Producer

Mike Salisbury
Producer

Roger R. Jones
Director

Mark Jacobs
This clip is from
A diver's natural history of Britain and Eire, showing rarely seen marine flora and fauna.
First broadcast: 29 Oct 1989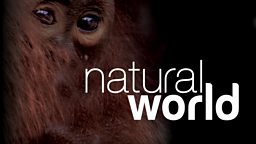 Featured in...
Be captivated, informed and inspired by the world's wildlife.