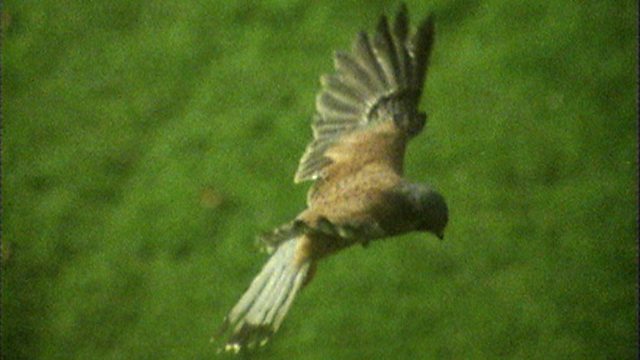 Air control
Bird wings are more versatile than insect wings because their flight feathers fit so closely alongside one another and slide so easily past each other. This enables a bird to continually adjust the wing's shape and size while maintaining its continual air-deflecting surface. For example, a wing can be spread wide on the down stroke but small on the up stroke to minimise air-resistance. A kestrel can hover in the air by facing into the wind and flying so that it exactly matches the wind's speed.
Featured in...
A collection of clips showing the best in slow motion nature films.

Be captivated, informed and inspired by the world's wildlife.